An employee of the Department of Agriculture and a lotto agent in Tumu called Romanus rode home with his newly wedded wife in a donkey cart after their csromony in Tumu in the Upper West Region.
In Case You Missed:
In variance to the Ghanaian tradition of the newlyweds driving away in a luxury cars bedecked with ribbons and balloons, the groom, Mr Romanus and his bride decided to take us back to our roots and rode home on a colt-driven cart.
The donkey cart, enhanced with a wooden trolley was fully adorned with ribbons and bright yellow and blue balloons.
But before being carried away in the tarpaulin-roofed trolley, the couple had a photoshoot with family and friends after being pronounced husband and wife at a morning mass last Sunday.
What We Recommend For You:
Woman Cheats With Handsome Rich Guy Who Was Sent By Husband To Test Her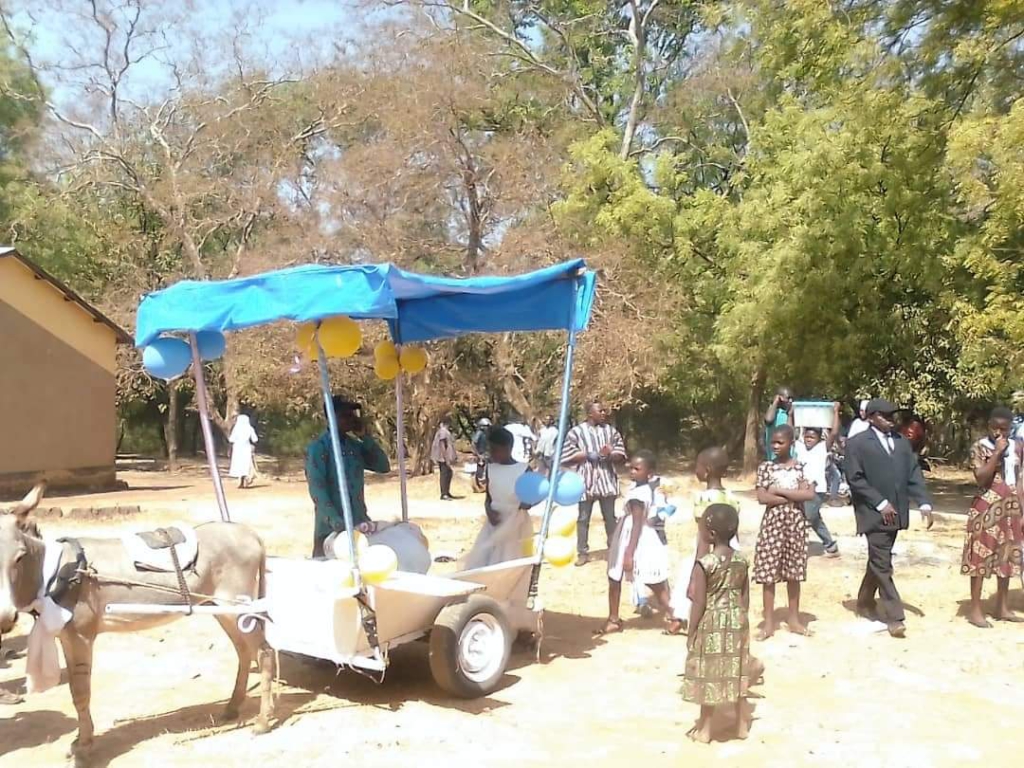 Their happy ride through the town of Tumu caught the attention of the public who watched on, both surprised and amused at the turnout of events.
(Visited 16 times, 1 visits today)