The renowned young Ghanaian high-life musician known in the Ghanaian Music Industry as Kuami Eugene seems to have made headlines with respect to who his real father is.
The "Angela" hit maker has been seen a couple of times post something about his mother, however not much has been heard about his father.
As a result of this, it is with much eagerness that the news about one man who is claiming to be the father of the young musician has gone viral.
See Also;
https://newstodaygh.com/video-a-father-punishes-her-daughter-for-recording-a-twerking-video/
This man in question has come out with the allegation that Eugene was taken away from at a very tender age after he left his family (wife and son) to go and work one mining site only for him to come back after two years to be told his wife and son had been taken to Accra.
He lamented how miserable he felt as all attempts to find his wife and son proved futile. After all attempts yielded no results he stopped pursuing the issue.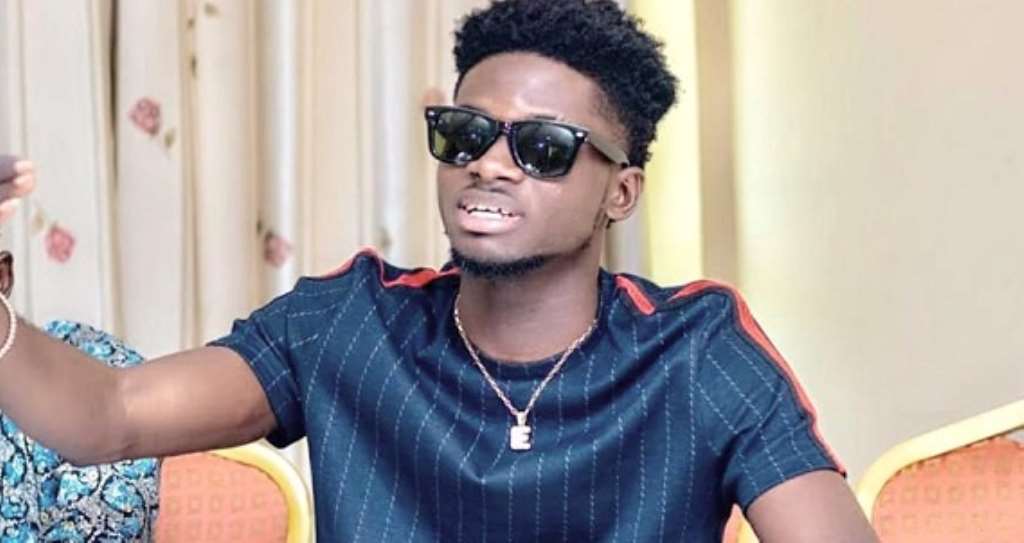 However, he revealed it is recently that he was informed by some friend that the back to back highlife musician who has made a name for himself happens to be his son.
According to the said man, he refused it severally because of the reasons that he named his son Kofi Boakye which is nowhere closer to Eugene Marfo the current name of the musician.
He also lamented that the name could have been changed by the man who later married his wife(Eugene's stepfather)
This did not end there as Kuami Eugene has also released a video claiming the sad man is never his father and will never be, he also revealed that he knows all the members of his family including the man who gave birth to him and for this reason, the man is just cooking up stories.
However, the Ghanaian Priestess popularly known as Agradaa has come out with a note of caution asking the musician to be submissive and fund out the real truth from his mother because she is in the best position to sort this out, She also revealed that if the said man should shed tears if his allegations happen to be true, it's going to affect the musician in life and for that reason, he should dig out the truth from his mother before anything else.
This has caused a lot of chaos especially among fans as some believe the man might be right, others also believe the man might be coming after the game and riches the young musician has acquired for himself.
What Others Read:
Well, anything could be possible, follow us for more updates on this story.
See video below ;
(Visited 876,358 times, 1 visits today)