Days ago, the story of a Benue mother who had s£x with her son so she could have kids for her husband shocked Nigerians.
But her case is not the first of its kind.
There have been stories of mothers who got married to their sons on other continents, especially in the western world.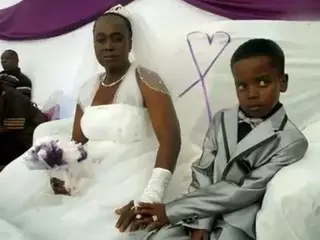 Surprisingly, some African mothers have also engaged incest and took it further by marrying their sons or having kids by them.
One Malawian mother married her son because she spent so much to train him and she didn' t want those " other women who have been aborting" to come and enjoy her hardwork.
Below are some mothers who got married to and/or were impregnated by their sons.
1. Memory Njemani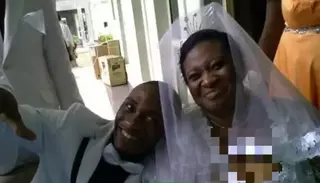 Memory Njemani is a Malawian woman who married her biological son
At the time they got married, Ms Njemani was 47 while her son was aged 30.
She said she married him because she spent a lot of money on his education. She said another woman cannot come in to be married to her son after her hard work in educating him.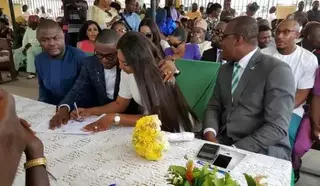 According to Zambian observer, Ms Njemani said: " I invested a lot of money in the education of my son. Why should another woman be married to him and enjoy my hard work I invested in him? That will not happen. I' m marrying my son so that we don' t empower other women who have been aborting. "
In a publication in one of the Malawian newspapers, the woman, Memory Njemani revealed that she married her son because she has invested huge monies on his education.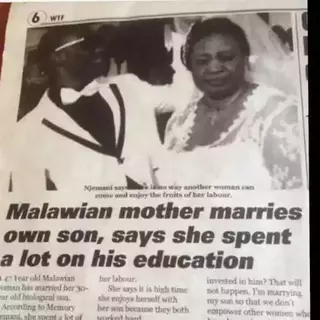 According to Njemani, she cannot labor for someone to reap from her sweat hence, she must enjoy her investment by marrying her son.
The two have since married and are staying together.
2. Betty Mbereko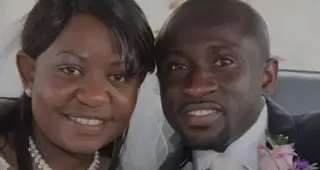 In 2014, the story of Betty Mbereko, a Zimbabwean mother who got married to her son and got pregnant for him, shocked the world.
Betty, 40 at the time, who had been widowed for 12 years, married her son Farai Mbereko, 23 at the time,
Ms Mbereko, who was 6 months pregnant for her son at the time they got married, said she decided it is better to marry her son because she does not want to marry her late husband' s young brothers, whom she says have been coveting her. She told the village court that the affair with her son had begun three years earlier.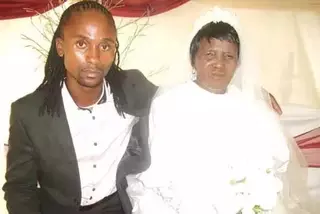 According to Zimbabwe Mail, she told the village court council: " Look, I strove alone to send my son to school and no one helped me. Now you see that my son is working and you accuse me of doing something wrong. Let me enjoy the products of my sweat. "
Mrs. Mbereko' s son/husband said he was more than prepared to marry his mother and would pay off the bride price balance his father had left unpaid to his grandparents.
He said: " I know my father died before he finished paying the bride price and I am prepared to pay it off. It is better to publicise what is happening because people should know that I am the one who made my mother pregnant. "
Watch this video as mother and son engage themselves below;
The village court asked them to immediately break off their marriage or leave his village. They chose the latter and have since left the village for an undisclosed destination.
3. Mrs. Veronica Iorshe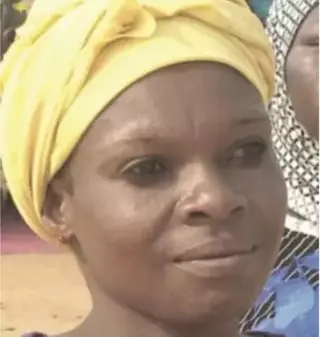 Veronica Iorshe, 47, from Benue state, is currently pregnant with her 26- year- old son' s child after she lured him to have s£x with her for two months because she wanted a son for her husband. She eventually got pregnant but her husband refused to accept responsibility and drove her away.
Watch this video;
Share, like and leave out your comments in the comment box below
(Visited 12 times, 1 visits today)